Dr. Doreen Marshall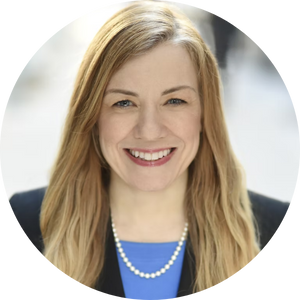 Dr. Doreen Marshall, Vice President of Mission Engagement for the American Foundation for Suicide Prevention, joins the podcast for our very first episode.
As a psychologist with experience that spans clinical, educational, and professional settings, Dr. Doreen Marshall has been engaged in suicide prevention and postvention work for more than 20 years.  She is nationally known for her work in suicide prevention and postvention.  She has provided suicide prevention expertise to mental health clinicians, school-based professionals, parents, firearms retailers, veterans, physicians, businesses, and nonprofit organizations, among others.
As Vice President of Mission Engagement, Dr. Marshall works to foster partnerships and collaborations with groups and organizations who are looking to strengthen their suicide prevention and postvention efforts.  She collaborates with organizations such as the Veterans Administration, DARE, the National Shooting Sports Foundation, National Latino Behavioral Health Association, American Veterinary Medical Association, American School Counselor Association, Alliance for Grieving Children, and National Parent Teacher Association, among others.
Dr. Marshall has authored several publications in suicide prevention and postvention, including book chapters in Therapeutic and Legal Issues for Therapists Who Have Survived a Client Suicide and Grief After Suicide: Understanding the Consequences and Caring for Survivors, several journal articles, and widely used resources such as After A Suicide: A Toolkit for Schools, Model School District Policy for Suicide Prevention, and Responding to Grief, Trauma, and Distress After a Suicide: U.S. National Guidelines.  She has also served as a producer on several AFSP educational films, including It's Real: College Students and Mental Health,  Life Journeys: Reclaiming Life After Loss, The Journey Revisited, A Daughter's Journey, and Pathways to Healing: Hope After Suicide Loss.  Dr. Marshall is a frequent expert contributor to media outlets such as CNN, NPR, USA Today, Los Angeles Times, Washington Post, NBC News and The Boston Globe.  She has been a guest on podcasts and radio and her blog writings have been viewed over a million times.
Prior to joining AFSP, Marshall served as Associate Professor and Dean of Counseling at Argosy University, where she expanded suicide prevention skills training for students, led the CACREP-accreditation process for the university's counseling programs, and chaired the counseling program on the Atlanta campus. Previous roles include Chair, Suicide Prevention Coalition of Georgia, Associate Director of The Link Counseling Center's National Resource Center for Suicide Prevention and Aftercare and Suicide Prevention Trainer/Consultant for the Georgia Division of Behavioral Health and Developmental Disabilities.  Dr. Marshall also served as a psychologist in private practice for several years.
Marshall holds a doctorate in Counseling Psychology from Georgia State University, a master's degree in Professional Counseling, and a bachelor's degree in Philosophy and English from The College of New Jersey.  She completed post-doctoral training at Georgia State University Counseling Center.
You can follow Dr. Marshall on Twitter at @DoreenSMarshall.