Anita Johnston, Ph.D.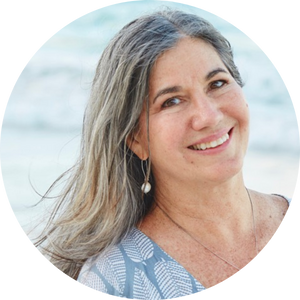 Author – Storyteller – Eating Disorder Pioneer
Anita Johnston, Ph.D., is a Clinical Psychologist, Certified Eating Disorder Specialist & Supervisor, and author of Eating in the Light of the Moon: How Women Can Transform Their Relationships with Food Through Myth, Metaphor, and Storytelling, which has been published in seven languages.  She has also authored book chapters and articles in professional journals.
A pioneer in the field, Dr. Johnston has been treating eating difficulties for over 35 years.  She has developed eating disorder programs nationally and internationally and currently serves as Founder & Executive Director of 'Ai Pono Hawaii Eating Disorders Programs, which has a Residential Program in Maui. 
She is the co-creator of the Light of the Moon Café, an online resource with interactive and self-study courses for women around the world. 
As a recognized international workshop presenter, Dr. Johnston lectures globally to professional organizations, conferences, universities, medical institutions, and the community at large and provides virtual consultations.  She is best known for integrating metaphor and storytelling into her training as a clinical psychologist to explain the complex issues that underlie disordered eating behavior and other struggles with eating and body image.
Get a free "Food & Metaphor" Guide with this special Allison in Wonderland Podcast Promo Link: https://lightofthemooncafe.com/aiw