Debi Adams and Winning Over Shame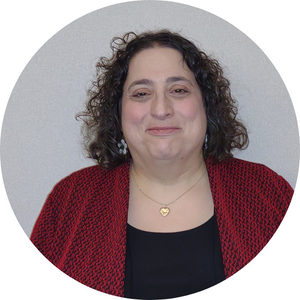 TRIGGER WARNING:
This episode discusses traumatizing topics such as sexual abuse and suicide.
Topics Discussed:
Childhood Sexual Abuse
Childhood abuse and trauma
Dealing with childhood trauma
Dealing with Shame
Mental Health Advocacy
Suicide Prevention
Mental Health Podcast: Inside the Episode Winning Over Shame
Debi and Allison Frye discussed Debi's book Winning Over Shame, which covers her experiences from age four to 2012, and the importance of being prepared for the potential success of the podcast. They also discussed Debi's journey of healing and the use of creative activities to help with the process.
Debi experienced physical and psychological abuse from her father and was taken away from her mother at age nine. She and her sister were taken to a group of five people who subjected them to horrific abuse. She felt responsible for protecting her sister and felt shame for not speaking up earlier. She was eventually rescued and had an off-and-on relationship with her father until her mother stopped it.
Debi experienced childhood trauma, which led to her seeking out people who would take care of her. She met her husband during hospitalization, and they had a social outlet of going to parties and engaging in extreme activities. This ultimately led to the end of their marriage when her husband met someone else online. Debi used her magical thinking and creativity to help her cope with her shame and trauma.
Debi found healing through playing with dolls and creating an elaborate dinner for herself. She also found a support group to help her work through her trauma and is now planning to speak about her journey and the skills she used to help others. She also encourages people to keep their safety objects with them in case of triggers.
Allison Frye is advocating for mental health and discussing her journey of learning to live with PTSD and insomnia. She is also working on a website, Journey Through Wonderland, to be an accountability partner, grief partner, and trauma partner for those who don't have a support system. She is taking classes to be a life coach and is exploring resources such as the text crisis line and the sex trafficking rings in her area.
Allison Frye and Debi discussed mental health, coping mechanisms, and the journey of learning about mental health advocacy.
About the Author: Debi Adams
Shame came early in Debi's life. Before she was five, she experienced two earth-shattering events. First, she found the family's newborn puppies dead under the screened-in porch. Her father told her someone must have left the door open. Debi instantly decided she must have been the one. Then, not long after, Debi's father called her into the bathroom one day when they were home alone. He had attempted to kill himself but presumably changed his mind at that moment. Again, Debi took responsibility.
If we fast forward four years, Debi's father abducted her from her mother's custody on her 9th birthday. Again, she believed she was responsible. In the six months she was with him (or, more properly, with the group of sadistic adults he often left her with), she experienced heartbreaking sexual, emotional, and psychological abuse. 
This set the stage. Debi soon became severely depressed. In her twenties, a psychiatrist diagnosed her with bipolar disorder and PTSD. She struggled with suicidal impulses. Although she didn't see her father very often, she clung to him, mentally, to keep her "safe."
At 23, Debi met the man who would become her husband while they were patients in a psychiatric ward. What seemed like a savior became a rehashing of her childhood. Tiny step by tiny step, he brought her along a path of sexual exploration, which ended in them becoming members of a swinging group.
Debi was with him for 12 years. Very near the end, the relationship became violent on both their parts. In a horrid climax, she ended up bent over, held down by him. Afraid and desperate, Debi bit him until he let go. 
With Debi egging him on, her husband called the police. When Debi refused to press charges, the police arrested her (simultaneously giving her documents about women's shelters). A judge then let Debi go on her own recognizance, provided the two have no contact. She spent three months in a homeless shelter. Meanwhile, her husband filed for divorce. 
The time apart allowed Debi to see she did not need to have someone, hurtful or not, to stay alive. 
Debi struck out to find a new purpose in her life. She tried to be a houseparent at a children's home, then a nanny. Neither worked out as she had hoped. 
Finally, Debi ended up in a rented room, doing telemarketing and just getting by. Life seemed to have no purpose. She decided to die. But first, she went to a hospital partial program. Her plan was to prove she had nothing to live for. Instead, she found hope in getting a bachelor's degree.
Now, Debi has started therapy that has continued for over 14 years. That, and an outstanding support group, laid out a path for Debi to follow. Step by powerful step, she learned to heal the wounds. 
In a wonderful climax, Debi experienced a day of pure happiness, untainted by any of the pain, fear, and shame that had been the unpinning of her life until then. Life and recovery are an ongoing battle for most survivors. Still, today Debi is living freely. Living Winning Over Shame.